Price Hold
Bestway Wholesale - Catering product range mailer

Marketing – Design – Copywriting – Artwork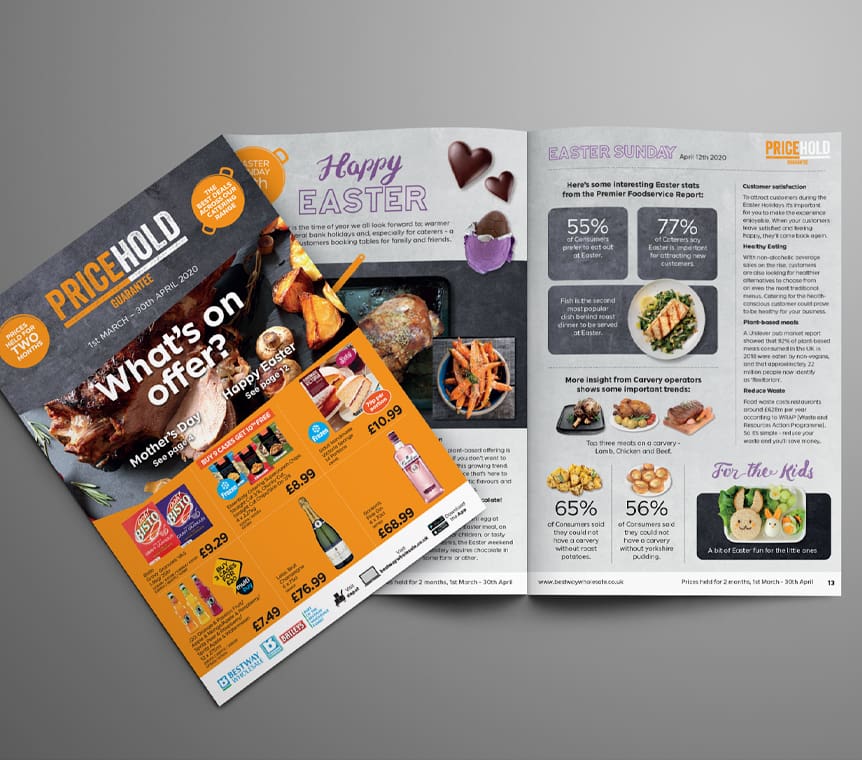 We've created the brand new fresh design, written the features, sourced images and automated the data to streamline all artworked pages, making this a cost-effective promotional tool that reaps healthy rewards for our client, and their customers.
Containing 52 pages of special offer products, this mailer is sent out to all Bestway Wholesale catering customers. Produced monthly, it not only features over a thousand competitively priced products, it also includes seasonal features and industry insights to help caterers stay up-to-date with trends and ideas to help them build their business.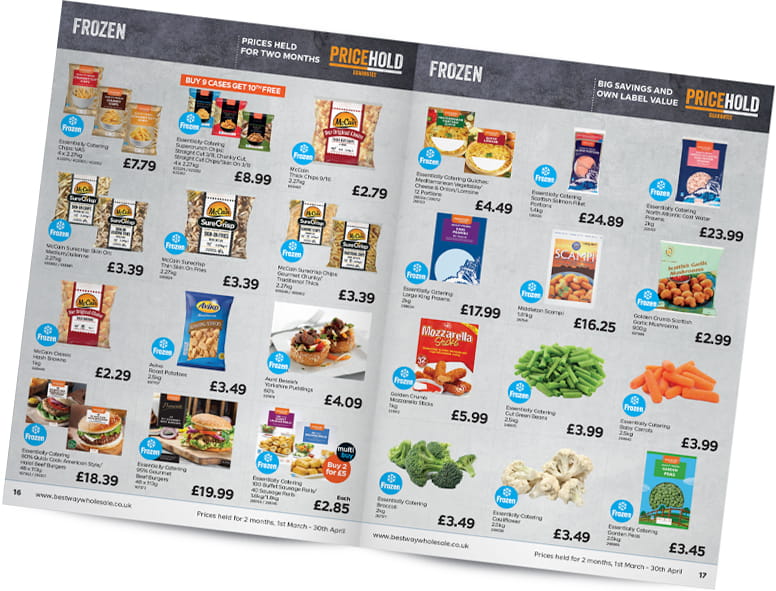 Menu of the Day pages show the costs and possible profits of simple catering dishes. These are an instant, easy-to-read guide for busy caterers, helping them budget quickly and easily for these common and popular menu items.